A Real Protester Gives Mayor A Pepsi. It Didn't End Well.
Oh no. Someone tried to make the Pepsi revolution a real thing.
A city council meeting in Portland, Oregon, was interrupted Wednesday morningby a protester who rushed up to the mayor, pulled a can of Pepsi from his jacket and handed it to him.
Whoa, whoa, whoa, the mayor said nervously. Not a good move! Dont do that again. Not a smart move.
The protester then pulled another soda from his jacket, snapped it open and raised his can to the mayor.Two police officers quickly intervenedand escorted the man away, according to The Oregonian.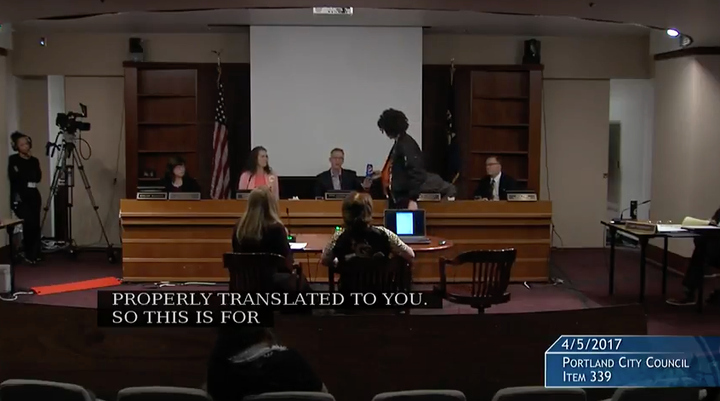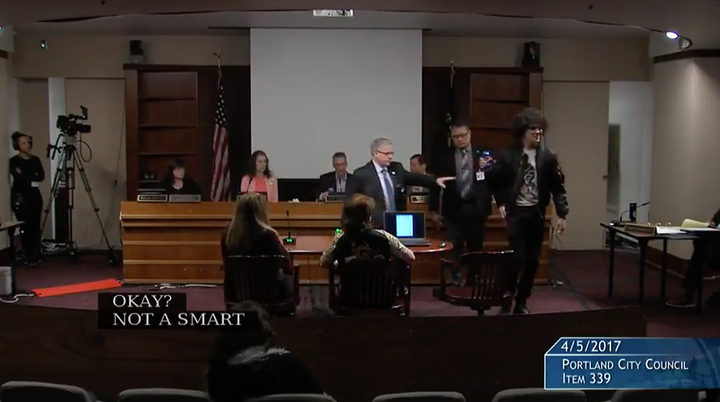 The stunt was reminiscent of Pepsis recent tone-deaf commercial in which Kendall Jenner solves police-on-protester brutality by offering a can of the soda to a cop. Much like Jenners ad, which Pepsi pulled from YouTube on Wednesday and issued an apology, the real-life Portland protesters stunt made everyone very uncomfortable.
The Pepsi-wielding man claimed to be Carlos Enrique, a Portland transplant and former journalist at the Boston Herald. (The Herald did not immediately return HuffPosts request to verify Enriques employment there.)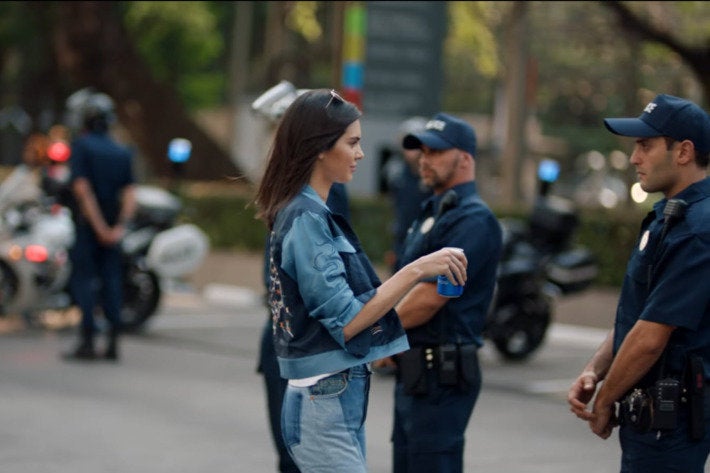 Enrique testified before the council during a hearing on the subject of abandoned boats. But instead of talking about dirty docks, he commented about unruly citizens at city council meetings.
It made me kind of wonder, Enrique told the council. Like, how can someone just endure people coming and berating you every week and everyone gets mad and you say Im signing the ordinance anyway?
Wheeler implemented new rules last week to prevent disruptive behavior, which included barring protesters from meetings, enforcing the meeting rooms 182-person capacity and threatening arrests for those who refuse to leave once they are ejected.
Watch Enriques Pepsi stunt at the 2:51:00 mark in the video below.
Read more: http://www.huffingtonpost.com/entry/portland-protester-mayor-pepsi_us_58e5671ce4b0fe4ce0880c43