British Gas to raise electricity prices – BBC News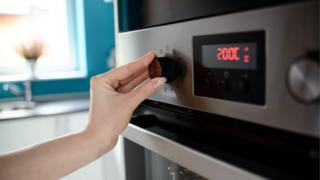 British Gas will increase electricity prices by 12.5% from 15 September, its owner Centrica has said, in a move that will affect 3.1 million customers.
Gas prices are unchanged, but the average annual dual-fuel bill for a typical household on a standard tariff will rise by 76 to 1,120, up by 7.3%.
Centrica said the rise was a result of transmission and distribution costs and the costs of government policy.
But the government said its policy costs "could not explain" the rises.
Centrica said the price increase was its first since November 2013, adding that British Gas was one of the last suppliers to raise prices.
The company said it would protect its most "vulnerable customers" against the rise and that British Gas would credit more than 200,000 people on the government's Warm Home Discount with 76.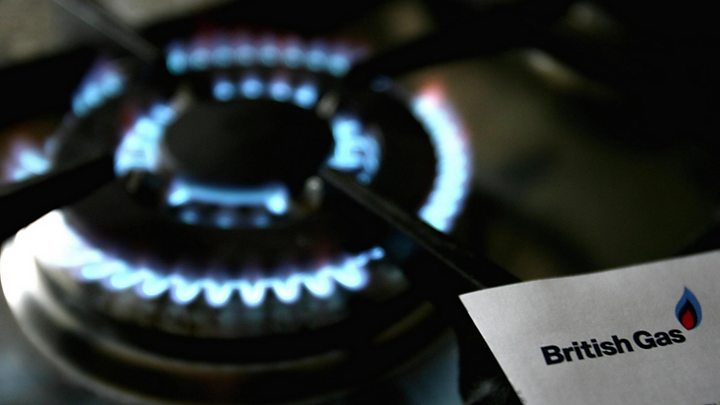 Centrica chief executive Iain Conn told the BBC's Today programme that wholesale costs had gone down and were not the reason for the price rise.
"We have seen our wholesale costs fall by about 36 on the typical bill since the beginning of 2014 and that is not the driver. It is transmission and distribution of electricity to the home and government policy costs that are driving our price increase."
He added: "We are selling electricity at a loss and that is not sustainable."
British Gas had frozen its gas and electricity prices for six months in February, saying at the time it was able to do so by cutting costs to offset higher wholesale prices.
A spokeswoman for the Department for Business, Energy and Industrial Strategy said: "Energy firms should treat all their customers fairly and we're concerned this price rise will hit many people already on poor value tariffs.
"Government policy costs make up a relatively small proportion of household energy bills and cannot explain these price rises."
"In response to a letter from the Business and Energy Secretary asking what action the regulator intended to take to safeguard customers on the poorest value tariffs and the future of the standard variable tariff, Ofgem has committed to taking prompt action, in consultation with consumer experts, to develop proposals including a safeguard tariff.
"We want to see rapid progress on this commitment."
Alex Neill of Which? magazine urged British Gas customers on the standard variable tariff deal to switch to another provider immediately.
"For the customers of British Gas, they won't really care about any of this squabbling about who's to blame for the costs or the price rises," she said.
"At the end of the day, these people are now paying another 76 on top of what is already more than 1,000 a year for a bill. And they're not really seeing the difference in value that they are getting from British Gas for that 76."
---
Analysis: Simon Jack, business editor
Centrica tried to land the blame for higher bills partly on the government's doormat, but the government wasn't having it.
Renewable targets, smart meter rollout, subsidies for insulation and other social and environmental policies were a big factor driving prices higher.
The government abandoned a manifesto promise to cap energy bills and instead threw this perennially hot potato to the regulator Ofgem, which is currently consulting on what action to take.
Umpteen probes, competition reviews, promises or threats of caps or nationalisation – the problem of what to do about energy remains as thorny as ever.
The government has reiterated its position that it is not ruling anything out – either by regulation or legislation. That means that although it's on the back-burner for now, an energy price cap is still officially an option.
---
Shadow energy minister Alan Whitehead told the Today programme that he believed the government should have acted on its pre-election promise of imposing a price cap on energy costs.
"It is really important now that energy prices are stabilised and we need a cap to do that," he said.
"We also need action on the make-up of the customer base of energy companies. It clearly is not sustainable as far as customers are concerned being on mainly these standard variable tariffs, which land the greatest cost on the customers who can least bear it on a regular basis."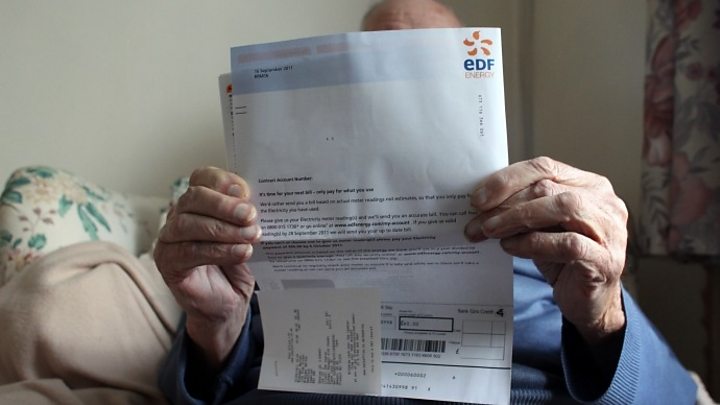 Former Liberal Democrat leader Tim Farron said: "This is a colossal increase that will really hurt customers already struggling with rising prices due to the deteriorating economic situation.
"As a former public utility, British Gas has a huge number of customers who don't switch and is clearly treating these people like cash cows.
"We need to open up the market to more competition to drive down prices and take action to help lower income families. As things stand, there will be a lot of people in fuel poverty this winter shivering in homes they cannot afford to heat or even light."
Centrica Consumer chief executive Mark Hodges said: "We held off increasing prices for many months longer than most suppliers in order to protect our customers from rising costs, so it is a difficult decision to have to announce an increase in electricity prices."
The company added that 5.3 million of its customers would be unaffected by the rise.
The news came as Centrica's half-year results revealed that it lost 377,000 customer accounts in the first half of 2017, with its consumer earnings dropping by more than a quarter as a result.
Underlying operating profits from its UK home energy supply arm fell 26% to 381m as the group said it was also hit by warmer than normal temperatures and the pre-payment tariff cap.
Centrica's overall underlying operating profits were 4% lower at 816m for the six months to 30 June.
---
Read more: http://www.bbc.co.uk/news/business-40787555