Eiffel Tower Goes Dark To Mourn Victims Of Stockholm Attack
At midnight in Paris, the Eiffel Tower went dark to mourn the lives lost during Fridays suspected terrorist attack in Swedens capital.
Sweden has been attacked, Prime Minister Stefan told news reporters on Friday. Everything points to the fact that this is a terrorist attack.
This is the second time this week the Eiffel Tower has shut off its lights to show respect and solidarity with a country reeling from tragedy.The tower went dark Tuesday in response to an explosion thatkilled 14 people and injured 50 others in a subway in St. Petersburg, Russia.
Paris Mayor Anne HidalgocalledFriday for the Eiffel Towers lights to be switched off earlier than scheduled.
Horror struck Sweden at its heart today, Hidalgo tweeted. All my sympathy goes to the victims and their families.
The Eiffel Towers lights are typicallyturned off every night at 1 a.m., according to the towers website. But sometimes the lights are shut down earlier in recognition of a terrorist attack or to raise awareness of various issues.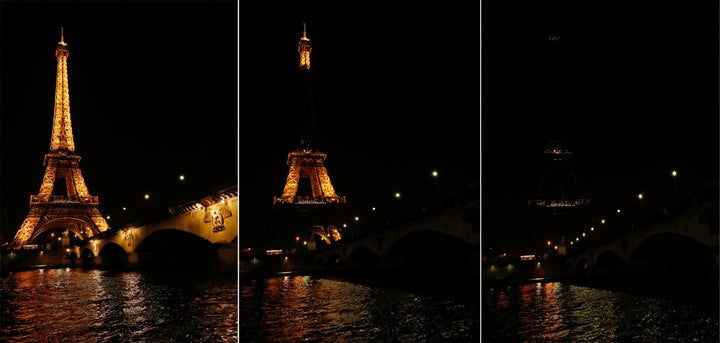 Read more: http://www.huffingtonpost.com/entry/eiffel-tower-goes-dark-stockholm_us_58e7de6be4b05413bfe2d2c3