Ex-footballer Clarke Carlisle found safe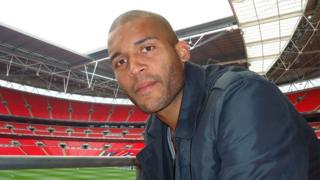 The former footballer Clarke Carlisle, who was reported missing, has been found safe and well in Liverpool, police said.
His wife Carrie earlier tweeted that his family was concerned after being unable to contact him.
He had last been seen in Manchester city centre at 06:00 BST, she said.
Carlisle, 37, who has previously spoken of his mental health issues, spent six weeks in a psychiatric unit after he was hit by a lorry in 2014.
Lancashire Police said: "Great news. Former footballer Clarke Carlisle, 37, who went missing has been found safe and well in Liverpool this evening.
"Many thanks to everyone who helped with our appeal to find him."
The 37-year-old, who remarried earlier this year, played for teams including Burnley, Queens Park Rangers and Leeds United and was also chairman of the Professional Footballers' Association.
His wife, who is six months pregnant, also tweeted a message saying her husband had been found thanks to people who had "kindly looked for him" by sharing the news that he was lost.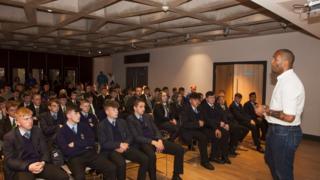 He has spoken previously about attempting to take his own life in his 20s and also when he was hit by a lorry near York shortly before Christmas in 2014.
In 2015, he launched a mental health charity called the Clarke Carlisle Foundation for Dual Diagnosis – a condition that has been described as "mental health problems co-occurring with drug or alcohol misuse".
The father-of-three said earlier this summer the worst of his mental health problems were behind him after years of working with psychiatrists, counsellors and family but there were still "bad days".
Carlisle made more than 500 appearances for nine clubs during his 16-year career.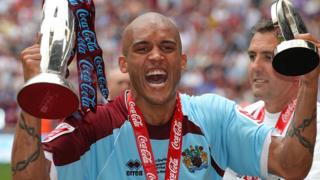 The Preston-born player, who started his career with Blackpool, helped Burnley win promotion to the Premier League in 2009 and also played for Northampton Town.
If you are experiencing emotional stress, help and support is available at BBC Action Line