Greening calls for 'army of skilled young people' – BBC News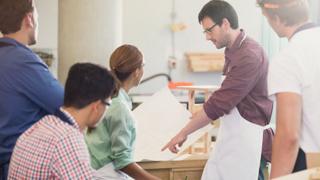 Businesses in England are being urged by the government to create a post-Brexit "army of skilled young people".
Education Secretary Justine Greening is set to call for firms to back the government's attempts to overhaul technical training for teenagers.
From next April, 50m is being made available to fund work placements and 15m to help improve further education.
There will also be a Department for Education summit with firms this autumn to start developing the new T-levels.
The 65m investment is part of the 500m for technical education announced by Chancellor Philip Hammond in the Budget in March.
In a speech at the British Chambers of Commerce education summit on Thursday, Ms Greening is expected to say: "I want to create an army of skilled young people for British business. But I need your help. Government can't do it alone.
"Because that's what we need, never more than now – a skills revolution for Brexit Britain. That's the real strategy on migration.
"Great companies need great people. And my department has a mission to give our young people the very best start, to become those great people."
T-levels
Ms Greening is due to say that the government's new T-levels – which will be offered alongside apprenticeships – will be the core basis of a new technical education system.
These individual qualifications will be developed with businesses and are part of a fresh attempt by ministers to give technical training the same status as academic qualifications.
Under the proposals, each T-level will fall under one of 15 career-based training routes in industries such as construction and engineering.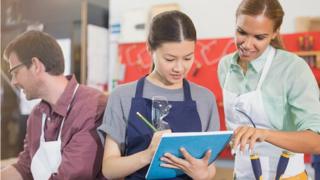 "Delivering these reforms will be a challenge," Ms Greening will tell business leaders.
"I am clear there is only one way to get this right – through a genuine partnership between business, government and education professionals. This means we need a collective plan.
"That is how we meet those challenges – head on. It's how we build our future."
Read more: http://www.bbc.co.uk/news/education-40504754