Groom asks guests to pay for wedding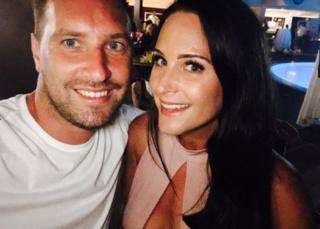 A couple unable to afford their dream wedding have asked guests to contribute up to £150 each to attend, under a "business model" devised by the groom.
Ben Farina said his wedding to Clare Moran in June will be "like an all-inclusive holiday" for those attending.
The charge includes a three-night stay at the venue in Derbyshire, which has a pool and spa.
The groom, who lives in Rotherham, denied being "tight" and insisted the idea had "gone down well" with guests.
All of their 60 adult and 20 child guests have confirmed they are attending and paid deposits.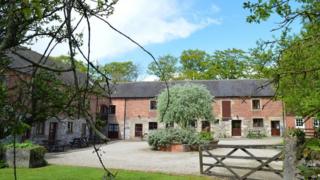 "People always pay a large amount of money to go to a wedding anyway, so why not have it paying towards the actual wedding rather than just to a business owner?" said Mr Farina, who is originally from Leicester.
"I sold it to them a bit like an all-inclusive holiday, so all the food and drinks will be incorporated in that cost.
"The venue also has a spa, an indoor swimming pool, a games room, it's very close to local amenities, there's a lake, so it is like a little holiday resort."
Mr Farina said he and his partner paid £550 to go to a friend's wedding in Greece and spent £1,200 while they were there.
He argued that a hotel stay for a wedding would normally cost £100 and guests might spend £50 at the bar.

The wedding 'business model'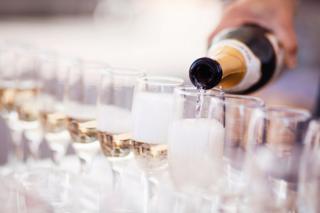 The wedding venue, Knockerdown Cottages in Ashbourne, Derbyshire, is charging £10,000
There will be 60 adult guests and guests are paying £150 each – a total of £9,000
Parents will pay £50 for each of the 20 children attending – a total of £1,000
The groom's mother is paying £750 for a hog roast on the day of the wedding. His father is also giving £500
The couple are spending about £2,000 of their own money, which will cover alcohol, food, the wedding dress, bridesmaids dresses and cheap suits for the groom and best men
The couple are buying alcohol from a supermarket for the wedding day itself, and guests can bring along their own alcohol to drink over the weekend
Mr Farina's stepfather, who works as a chef, is cooking a Sunday roast for guests the day after the wedding and a family friend has offered to be the wedding singer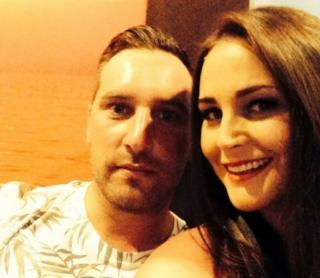 Mr Farina said: "I had it all mapped out before I proposed.
"I knew her reaction would be 'we can't afford to get married' so I started showing her how we could."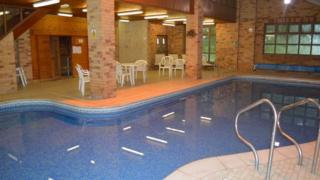 Miss Moran said: "I never thought we would be able to have a wedding like this.
"We had spoken about marriage because we've got a little girl together and I always said we wouldn't be able to afford to do it, or it would have to be a registry office wedding, not a big wedding.
"This is a brilliant way to do it and I can't wait. He has put a lot of thought into it."
Read more: http://www.bbc.co.uk/news/uk-england-derbyshire-41317297