Housing market lull 'spreads from London' – BBC News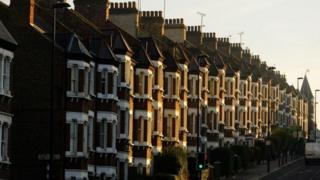 A slowdown in the housing market is spreading from London to other parts of the South East of England, surveyors suggest.
While the region is pulling down activity and average price growth in the UK, other areas saw price rises.
The Royal Institution of Chartered Surveyors (Rics) said Northern Ireland, the West Midlands and the South West of England posted increases in July.
Overall, 1% more UK surveyors reported prices rising rather than falling.
House prices remained "quite firmly on an upward trend" in some areas, Rics said.
But the balance of UK surveyors reporting price rises in July was down from 7% in June, partly owing to more surveyors in the South East reporting house price falls than the number reporting increases.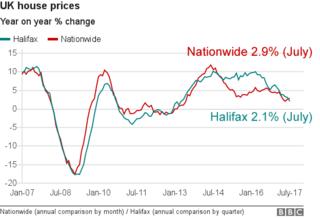 The most expensive homes are particularly likely to have see cuts in the asking price before being sold.
The July survey also found that, over the previous two months, there had been a particular gap between the original asking price and the agreed selling price for these homes.
Simon Rubinsohn, chief economist at Rics, said: "Sales activity in the housing market has been slipping in the recent months and the most worrying aspect of the latest survey is the suggestion that this could continue for some time to come.
"One reason for this is the recent series of tax changes but this is only part of the story. Lack of new build in the wake of the financial crisis is a more fundamental factor weighing on the market. And there are some very real consequences for the economy from all of this including the impact on the ability of people to be mobile when looking for work."
---
Read more: http://www.bbc.co.uk/news/business-40874731