'I boycott Tesco for calling me darling'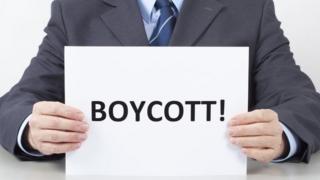 Have you vowed never to go back to a company because of their unsatisfactory customer service?
Ryanair has come under pressure from customers after cancelling flights, and train operators, supermarkets and telecom companies have all faced the prospect of losing people's custom.
But when United Airlines was heavily criticised for its treatment of a passenger on one of its flights in April, figures showed the company's profits were unaffected by the incident despite social media users calling for a boycott.
James Doman-Pipe in London says he will not use South West Trains after a delayed journey.
"In January, I booked a train from Weymouth to London to visit family," he says.
"Three weeks before the journey we saw a tweet about engineering works. This meant the journey would now take an hour longer.
"I phoned to complain and at first they made it seem like it was my fault for not checking. They would only offer a refund and no alternative journey, which meant being stuck in Weymouth.
"We ended up taking the refund and hiring a car – we've not used them since."
In a statement First-MTR who last month took over services for South West trains said: "Stagecoach was operating South West trains at the time of this passenger's journey, so we are unable to comment on the details, however it is sad that he felt unable to use the service again. We hope he will return and give our new service a chance in future."
'I pay more for flights but it's worth it'
It's not just train companies that are being avoided – airlines have also faced harsh criticism. Sally Hooker in London booked flights with low cost airline Wizz Air. But she says she will no longer use them.
"I'm diabetic, and was charged to be able to take my insulin in a handbag, as well as taking my carry on. It was an insulin pen and a packet of glucose, which can't be put in an overhead locker in case I need it immediately," she explained.
"The carrier has a system of charging which means that you can take a handbag that fits under your seat, or an overhead bag, but not both without paying more.
"I have been chasing them for six months, and they have refused to refund me despite others on the flight not being charged for taking extra hand luggage on board.
"I've just booked flights to Lithuania, and it was about £40 more with another airline, but worth it."
Wizz Air said: "Only one piece of cabin baggage is allowed on board as part of our standard baggage policy which must comply with our size regulations. Any additional or larger cabin baggage and all checked-in baggage are subject to fees."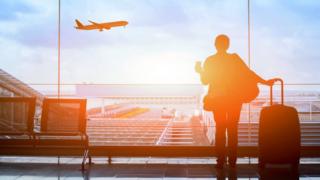 Irene in Ghana says she will not fly with British Airways even though their flights are the most convenient for her. She did not make an official complaint to BA at the time.
"They're the only airline with a direct flight to Accra, Ghana at the moment and due to this monopoly I think they have seen this as a way to give atrocious customer service.
"I'd rather suffer flight changes and longer waits at the airport but I won't use my own money to buy their ticket," she says.
"That's the power of choice, it's my money and I'll exercise my choice as a consumer, even if it'll inconvenience me!"
In response British Airways said: "On the rare occasions when our service falls below expectations, we will always do our best to resolve the situation as quickly and smoothly as we can.
"We would encourage this customer to make contact with our customer relations team to look into her concerns."
'The checkout operator called me darling'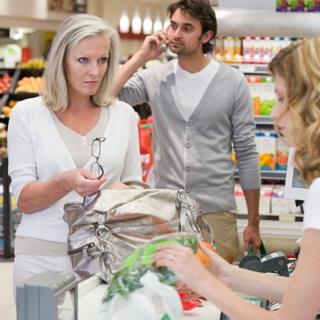 Beth Bellamy decided to stop shopping at Tesco because of how she was addressed by a checkout operator.
"I was fed up with being called sweetheart, darling and babe by checkout operators at my local Tesco," she explains.
"So I told the young checkout lady that I would rather she didn't call me that as it was patronising, and that I found it offensive. She replied that if I didn't like it I was free to use a different checkout operator.
"The checkout operator I chose was one at a completely different and cheaper supermarket."
In a statement Tesco said: "We always do our best to offer customers the best possible service and it's never our intention to cause any offence.
"If this customer would like to discuss how we handled this situation, we'd ask them to get in touch so we can look into what happened."
The missing ironing board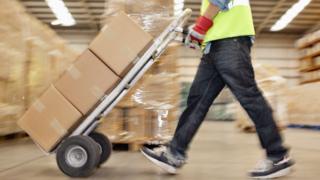 Philomena Robson cancelled her 10-year Argos account and has not used the company for the past three years.
"I ordered an ironing board and was promised delivery later that day, but nothing arrived. Despite being really cross, I waited in again the next evening but again nothing turned up.
"When I told the person on the phone that with osteoarthritis I had depended on them and I was cancelling my account, they responded that I could do whatever I wanted.
"I won't let anyone buy me anything from there and I won't go near the place. So far, the family have boycotted it too."
An Argos spokesperson said, "We work hard to give our customers the level of service they should expect from Argos.
"We serve millions of customers every year and, inevitably, things will go wrong from time to time. What's important is we'll always do our best to put things right."
By Rozina Sini, BBC's UGC and Social News team
Read more: http://www.bbc.co.uk/news/business-41320615