London no longer most expensive place to buy beer – BBC News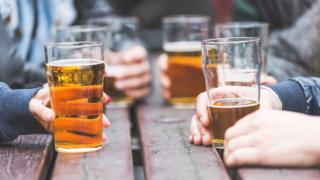 London is no longer the most expensive place to buy a pint, a new study says.
For the first time, Surrey has overtaken the capital as the most expensive area to buy a drink, with the average pint costing £4.40.
According to the Good Pub Guide, Herefordshire and Yorkshire have the cheapest pints at £3.31.
The difference in price for a pint of beer is now more than £1 across the country, with the average tipple costing £3.60 – up by 13p on 2016.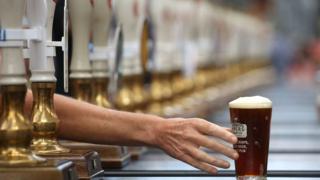 Other cheaper counties where drinkers have a reason to raise a glass include Shropshire at £3.33 a pint, Derbyshire at £3.36 and Cumbria and Worcestershire, both at £3.38.
It was bad news for pint-drinkers in Sussex, who pay an average of £3.82, while Hertfordshire comes in at £3.81 and the Scottish Islands, £3.80.
However, drinkers in Surrey might not be crying into their beer if they are earning the median full time weekly wage of £669.70, as they can more easily absorb the £4.40 price of their pint.
Beer drinkers in Herefordshire might be paying three quarters as much for their pint at £3.31, but their median weekly wage is £460 – only two thirds of what people in Surrey can expect to make.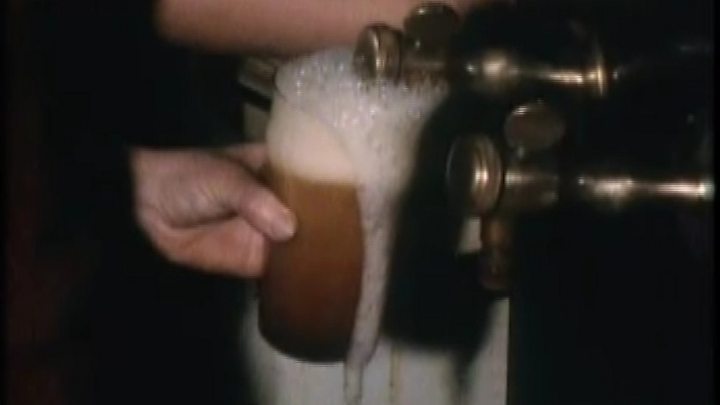 Blue Dowd, who is the owner of the Basketmakers Arms in Brighton, said the most expensive beer his Sussex pub stocks costs £6 per pint.
"It's what's known as a craft beer, and a lot more goes into the making of them," he said.
"The people who buy premium beers know they're going to be charged a premium price. They buy it because it's a very fine beer."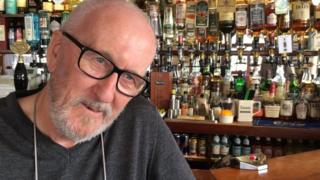 Beer in pubs brewing their own brands was typically cheaper at £3.09 a pint.
The guide also said that increasing numbers of pubs are offering accommodation, food and outside catering services, taking business away from restaurants.
Some pubs are also offering delis, book clubs, live music and conferences, it said.
The priciest pints, bar none
£3.60
Average price of a pint of beer
13p
more than a year earlier
£4.40 average in Surrey, the most expensive in the UK

£3.82 Sussex

£3.81 Hertfordshire

£3.31 in Herefordshire and Yorkshire, the cheapest UK average
Getty Images
Editor Fiona Stapley said: "You name it and pubs have thought of it.
"It's this entrepreneurial spirit that will keep pubs alive and kicking for years to come, despite all the doom and gloom around."