Mike Neville: 'Legendary' north-east broadcaster dies – BBC News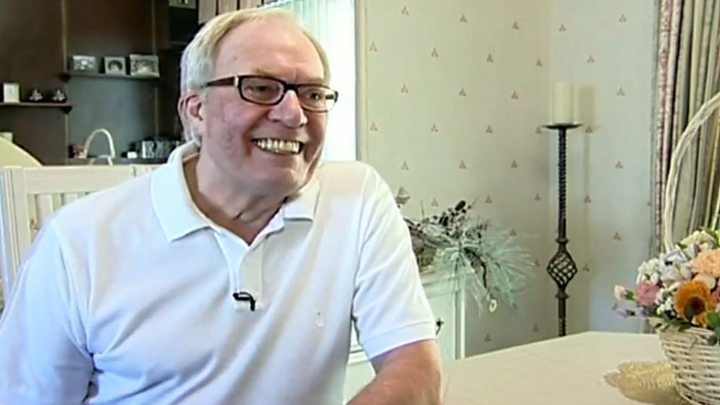 Mike Neville, the face of television news for decades in north-east England, has died.
The 80-year-old was known to viewers in the region for more than 40 years as presenter of the BBC's Look North and then North East Tonight, Tyne Tees Television's news programme.
He retired in 2006 and died peacefully in hospital, his family said.
Born in Willington Quay in 1936, Mr Neville launched his career at the independent station Tyne Tees in 1962.
After moving to the BBC two years later, he presented Look North for decades as well as the Nationwide programme during the 1970s and 80s.
Returning to ITV in 1996, he fronted its main regional news show but was away from the screen for almost a year from July 2005, following emergency surgery to remove a blood clot.

'Local legend' – by Jeff Brown, BBC Look North
If you lived in the north-east of England at any time from the 1960s to the turn of the new millennium and owned a television set, you'd have known Mike Neville.
In this part of the world he was simply the godfather of regional TV.
Mike became a local legend with his easy-going style and his terrific sense of humour. Millions of viewers gladly welcomed him into their homes from Monday to Friday nights.
An actor in his early days, he had the happy gift of being able to cope with any situation.
Even in retirement he remained a popular figure with a public that loved him for what he was – a TV star but always one of their own.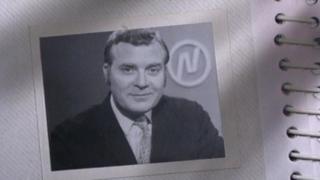 Tyne Tees managing director Graeme Thompson had described his stepping down as "the end of an era for television in the north-east".
Speaking to the BBC after he retired, Mr Neville explained he had no regrets about remaining in the North East.
"I actually hated working in London," he said. "Up here, it is like working with family."
As well as a lifetime achievement award from the Royal Television Society, he was awarded an MBE for services to broadcasting.
In 1989, Mr Neville received a "Gotcha" award from Noel Edmonds as part of Noel's Saturday Roadshow after being pranked into thinking he was filling several minutes of live air time because a technical fault had delayed the broadcast of the Wogan chat show.