MPs reveal scale of abuse they receive from the public – BBC News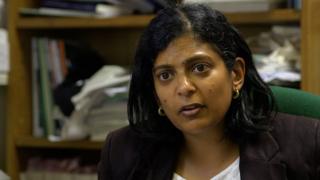 MPs of all parties have shed light on the scale of abuse they receive.
Conservative MP Simon Hart said much of it was "orchestrated from the left", and that the Labour leadership had not done enough to prevent it.
Labour's Cat Smith said personal attacks by Tories "bordered on racist" and gave tacit permission for others to engage in abuse online.
Ex-Tory MP Caroline Ansell said a man previously jailed for sending her death threats had since written more abuse.
An inquiry into the issue was announced by the standards watchdog earlier in July, and began its consultation this week.
Of the many politicians the BBC's Victoria Derbyshire programme spoke to, nearly all said they had been sent abusive messages of some form.
Here is what they said about their experiences:
Labour MP Cat Smith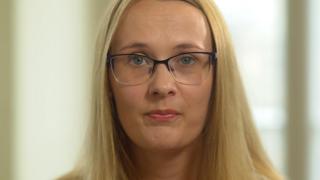 "The abuse I receive personally tends to come from the hard right of politics.
"The organised groups tend to be Britain First, the EDL, who are very threatening," she said.
One comment she received read: "I want to see your head swinging from Tower Bridge."
Ms Smith said there was "absolutely no doubt" female MPs received more abuse – particularly those from black and ethnic minority backgrounds.
She has written a letter to Conservative Party chairman Sir Patrick McLoughlin, accusing the party of "propagating personal attacks, smears and untruths".
She told the BBC: "What we saw from the Conservative Party during the election was the singling out of [Labour MP] Dianne Abbott. Some of the very personal attacks bordered on the racist.
"It almost gives people permission, who are racist online, to take that a step further."
---
Ex-Tory MP Caroline Ansell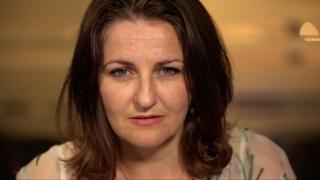 Ms Ansell said she received abuse "continuously", with "instant backlash" for posts, resembling a "feeding frenzy".
But she said the experience had made her "more determined to step out, to speak up. That's really and truly the only way forward".
Ms Ansell has previously received a death threat.
"A local man said he'd kill me – he knew where I lived, said he had a knife," she explained.
"He was very angry about a vote in Parliament and said if I persisted he'd find me."
The man was convicted, but Ms Ansell said he had posted an abusive message about her online since leaving prison.
---
Labour MP Rupa Huq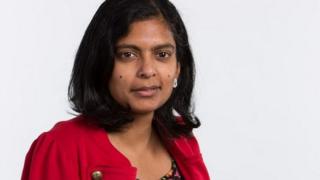 Among the messages received by Ms Huq are those telling her to "get out of my country", calling her "vermin" and focusing on her Muslim background.
"You think twice before you tweet," she added.
Ms Huq explained there were specific topics that inflamed people online, including abortion and the Israeli-Palestinian conflict.
---
Conservative MP Simon Hart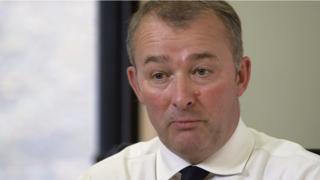 "[The 2017 election] was the most abusive and vindictive campaign that most of us have ever been involved with.
"It doesn't seem to be about winning arguments, or winning votes. This is about sweeping opposition out of politics altogether," he said.
Mr Hart added that there was "more evidence of activity orchestrated from the left [of politics] than from the right," and said more needed to be done to "stamp it out".
"Has there been a single member of the Labour party, or Momentum [the grassroots organisation set up to support leader Jeremy Corbyn's leadership], or trade unions that has actually been reprimanded, sanctioned, kicked out?" he asked.
---
Crossbench peer Lord Bew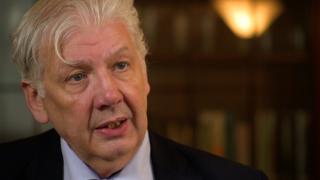 Lord Bew is chairman of the Committee on Standards in Public Life.
He said the abuse aimed at MPs had reached a "tipping point" and was "quite similar" to the tone of those received by politicians immediately before the Troubles began.
"One of the issues is the volume in abuse is not neutral in its effects – it is actually tending to intimidate certain types of people and reduce diversity in our public life," he explained.
---
Momentum activist Beth Foster-Ogg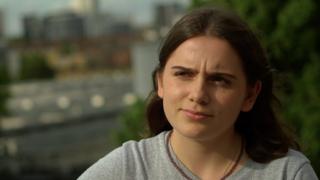 "Across politics there has been a rise in abusive language," said Ms Foster-Ogg from the left-wing campaign group Momentum.
"Momentum was born out of Jeremy Corbyn's first [Labour] leadership election, which at its core was about positive, truthful, honest, kind politics – and that's what we're really about," she added.
"We have a very clear code of ethics that sets out the rules to members, and if any of them break that we have procedures to deal with that."
---
Watch the Victoria Derbyshire programme on weekdays between 09:00 and 11:00 on BBC Two and the BBC News channel.
Read more: http://www.bbc.co.uk/news/uk-40717230