Mum and son murderer jailed for 30 years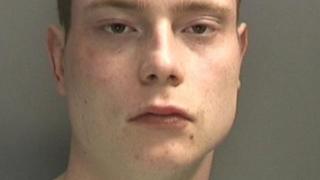 A homeless man who "destroyed a family" by stabbing to death a mother and son who had helped him has been jailed for life with a minimum of 30 years.
Aaron Barley admitted murdering Tracey Wilkinson and 13-year-old son Pierce on the first day of his trial on Tuesday.
Mrs Wilkinson's husband Peter was also stabbed six times in the attack at their home in Stourbridge in March.
Mrs Justice Carr told Barley, 24, he had "betrayed their trust in every way" and warned he might never be released.
Midlands Live: Murder charge after mass brawl; Teenager held after schoolboy stabbing
Barley murdered the pair after a year in which he was given food, friendship and shelter by Mrs Wilkinson, Birmingham Crown Court heard on Tuesday.
Details of Barley's 21 previous convictions were read out in court, including an assault on his former partner.
The judge told Barley she had decided not to impose a whole-life tariff "principally because of your youth".
"You clearly represent a very significant risk of serious harm to members of the public," she said.
The orphan who turned double murderer
'I thought my whole family was gone'
Prosecutor Karim Khalil QC said Barley killed Mrs Wilkinson, 50, in her bed and her son in his room before then attacking her 47-year-old husband as he returned home from walking their dog.
Mrs Justice Carr told the court of the "terror" Tracey and Pierce must have felt when Barley attacked them.
"One of them, at least, must have been aware of the stabbing of the other," she added.
The couple's daughter Lydia, 19, was away at Bristol University at the time of the attack.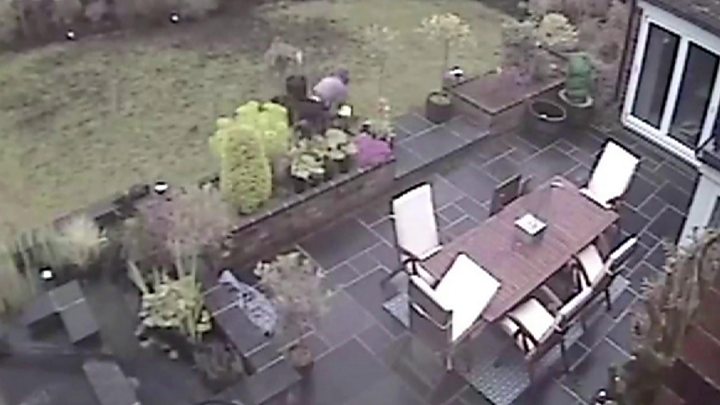 Passing sentence, High Court judge Mrs Justice Carr said Barley had carried out "a vicious and unprovoked attack" in the home where he had once been welcomed.
The judge told Barley: "You abused your knowledge of the family home, which you had only gained through the Wilkinsons' extraordinary kindness and generosity to you."
Mrs Justice Carr described the "chilling" security camera footage, showing Barley "crawling" on all fours around the back garden moments before attacking.
He had hidden in the garden shed overnight after failing to get into the home he once shared with the family.
Less than a week before the stabbings, the Wilkinsons cancelled a mobile phone contract they had paid for Barley.
Barley, whose parents died when he was a child, was brought up by a foster carer, who had reported concerns about his behaviour to the police before the killings.
The judge told him: "You have shown no remorse – indeed only regret that Mr Wilkinson survived his injuries and at times satisfaction in what you did achieve."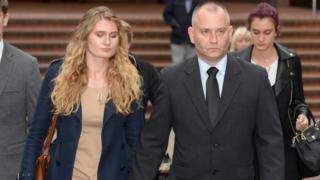 Mr Khalil told the court Barley was a "compulsive liar and manipulator" who was also given a job, accommodation and a mobile phone after Mrs Wilkinson met him outside a supermarket and took him home.
The court heard how hours after his arrest for the killings, Barley told a police officer: "I've stabbed three people up – I ain't bothered about taking one of you with me."
The judge said biology undergraduate Lydia had been left with "understandable anger" and distress over "remorseless" Barley's actions.
After Barley admitted the murders on Tuesday, Miss Wilkinson told him in court: "I will never forgive you."
At Wednesday's sentencing hearing the judge praised Miss Wilkinson for reading out her victim impact statement with "maturity and courage well beyond her years".
The judge said the 19-year-old was a "shell of her former self", adding Miss Wilkinson suffers anxiety attacks and cannot be left alone.
Read more: http://www.bbc.co.uk/news/uk-england-birmingham-41496292