Patagonia's CEO Is Ready To Lead The Corporate Resistance To Trump
NEW YORK On a cloudy May morning, Rose Marcario, the chief executive of outdoor retailer Patagonia, stared out a second-story window of a Manhattan restaurant, watching construction workers jackhammer the street below. The workers made her think of her grandfather, an Italian immigrant who, after making it through Ellis Island in the 1920s, got his first job digging the streets of this city. He earned 10 cents a day and had to bring his own shovel. People regularly spat at him and sneered at his broken English.
Hed tell me, I didnt mind that, because I knew that someday in the future, you were going to have a better life, she recalled.
His sacrifice has been weighing on Marcario lately. She isnt a parent herself, but she thinks of her young cousins, nieces and nephews. She wants them to inherit a planet with a stable climate and normal sea levels a country that still has some pristine wilderness left. Her job running a privately held company with roughly $800 million in annual revenue and stores in 16 states plus D.C. provides her a much bigger platform to influence their lives than anyone in her family had two generations ago.
Its also why shes decided to take on the president of the United States to stop him from rolling back decades of public land protections.
We have to fight like hell to keep every inch of public land, Marcario, 52, told HuffPost last month. I dont have a lot of faith in politics and politicians right now.
Ventura, California-based Patagonia has taken on a number of national conservation efforts since environmentalist and rock climber Yvon Chouinard founded it in 1973. In 1988, the firm launched a campaign to restore the natural splendor of Yosemite Valley, which was being destroyed by cars and lodges. The company took on a more consumer-centric approach, launching an ad campaign in 2011 urging customers not to buy its jackets in an attempt to address rampant waste in the fashion industry.
The company was relatively quiet for the first two years after Marcario took the top spot in 2014. But she grew dismayed as environmental and climate issues took a backseat in the 2016 election, despite the stark difference between the two top candidates views. She worried the vicious mudslinging of the election would turn off voters.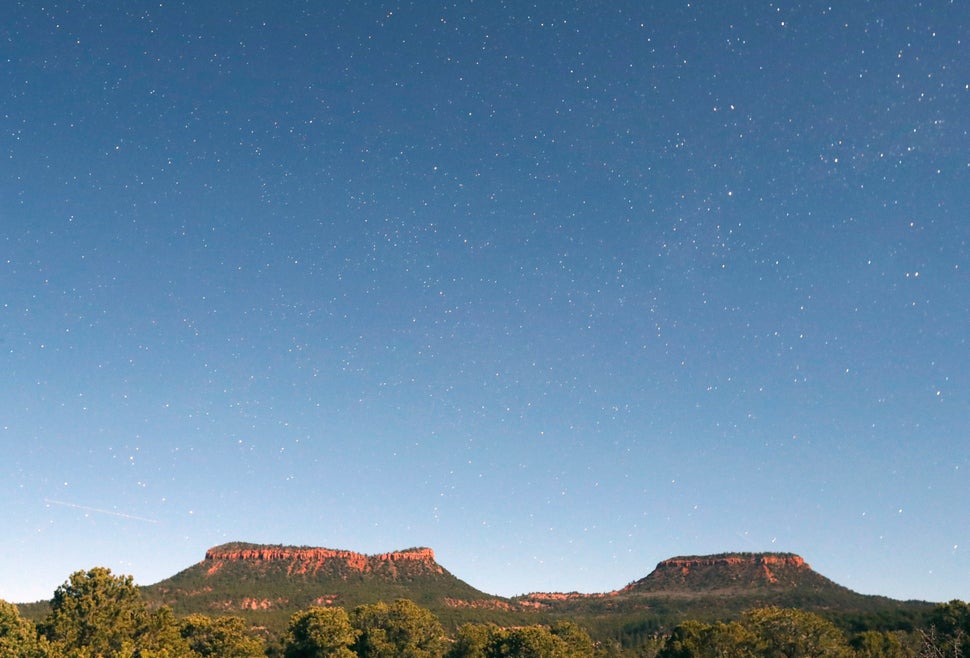 Instead of turning away from political discord, as many corporate giants have, Marcario ran toward it. In September, the company announced plans to spend $1 million and launch a get-out-the-vote tour of 17 states. On Election Day, the retailer completely closed down its operations in 30 stores to make sure employees and shoppers made it to the polls.
Still, Donald Trumps November victory caught Marcario by surprise. Trump had campaigned on bombastic promises to revive the coal industry, a top source of planet-warming emissions, and vowed to transform the U.S. into a major fossil fuel exporter. Then he named the CEO of Exxon Mobil Corp. as his secretary of state and picked an oil and gas ally to head the Environmental Protection Agency. He nominated Ryan Zinke, a freshman congressman from Montana who questioned the science behind global warming, to head the Department of the Interior, which controls national parks and 500 million acres of land or 20 percent of the U.S. landmass.
And Trump made clear that he plans to roll back the environmental rules issued under Obama which he has said constrain businesses and stymie job growth. In a show of postelection defiance, Patagonia decided to donate all $10 million of its Black Friday sales to environmental causes. In a Nov. 28 blog post, the company nodded to the president-elects dismissal of climate science and promise to withdraw from the Paris climate agreement, though it stopped short of calling Trump out by name.
But Marcario still thought public lands were safe. While Trump, born and raised in New York City, never seemed to care about outdoor excursions that didnt include 18 holes, his eldest son, Donald Jr., is a big-game hunter who grew up camping in the forests of his mothers native Czech Republic. During the campaign, Trump signaled plans to buck the Republican Party platform calling for federals lands to be turned over to state control, where they were more likely to be exploited for resource development or sold off. I want to keep the lands great, Trump told Field & Stream magazine in January 2016.
That tone changed shortly after the election. One of Obamas final actions was to set aside 1.35 million acres in southeastern Utah to create Bears Ears National Monument, named by the various Native American tribes whose sacred lands it included. The designation riled the states Republican leaders, who condemned the designation as a federal land grab and urged the incoming Trump administration to undo it, and mining interests that were looking to tap uranium and mineral deposits in the region.
Patagonia went on the offensive against Utahs Republican governor and Washington delegation. In January, the company threatened to pull out of Salt Lake Citys biannual Outdoor Retailer Show, a trade show that brings 45,000 visitors spending more than $40 million each year. Marcario pledged to fight the states leadership with everything that we have. A month later, she pulled out of the show and put intense pressure on its organizers to quit hosting the event in Utahs capital until state lawmakers halted their assault on Bears Ears.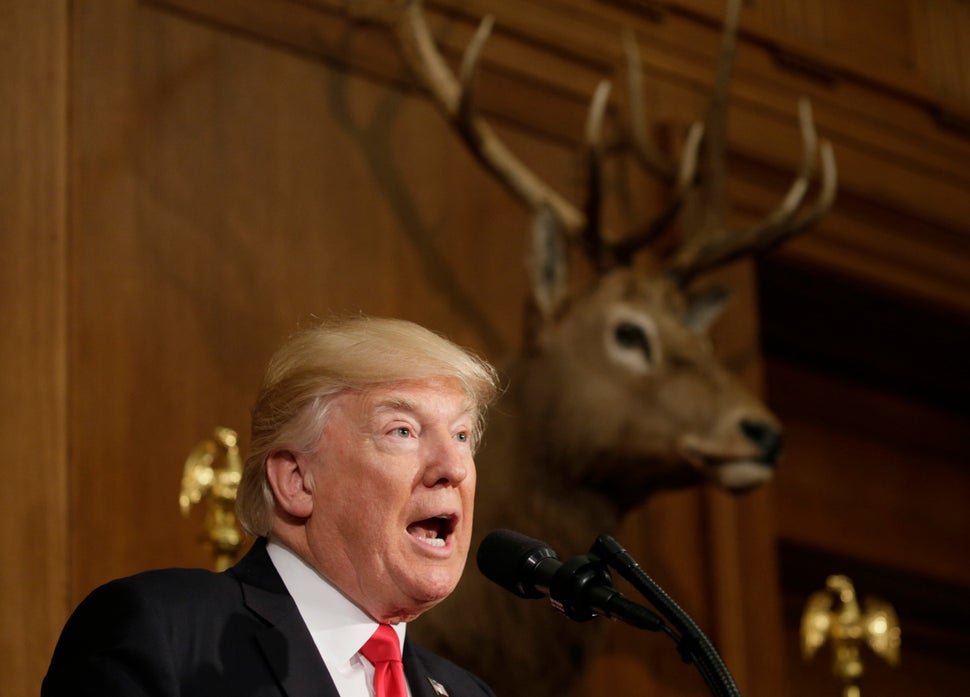 Patagonia threatened to sue the Trump administration a day later, vowing to take every step necessary, including legal action, to defend our most treasured public landscapes from coast to coast.
A president does not have the authority to rescind a National Monument, Marcario said in a terse statement that day. An attempt to change the boundaries ignores the review process of cultural and historical characteristics and the public input.
Reversing Obamas Bears Ears designation would be an unprecedented assault on a presidential prerogative created in the 1906 Antiquities Act. Nearly every president has wielded the act to preserve tribal lands and natural wonders. Only Richard Nixon, Ronald Reagan and George H.W. Bush declined to use the law, according to The Wilderness Society. But no White House has ever rescinded a monument, and a 2016 analysis from the Congressional Research Service suggests that presidents can only adjust, not outright abolish, a prior designation.
Zinke completed his review this month, and on Monday submitted an interim report that recommends shrinking the boundaries of Bears Ears. There is some precedent for that: Woodrow Wilson halved Mount Olympic National Monument, which Roosevelt had designated in 1909. The monument was later restored to its full size when Franklin Roosevelt signed a congressional act redesignating the monument as Olympic National Park in 1938, providing it the expanded protections granted under national park status.
Patagonia says it will make good on the threat to sue the administration if they move to alter Bears Ears.
The company has suggested it will take a novel approach to a lawsuit arguing that a reversal of those protections would hurt their business, which is structured to make environmental philanthropy a core function. The retailer is registered as a benefit corporation, or B corp, meaning the company has committed to adhering to rigid environmental and charitable standards, submitting detailed annual progress reports, and giving 1 percent of its pre-tax profits to green causes each year. Patagonia donated $800,000 to groups that advocated for Bears Ears to be established as part of that charitable giving. It also sent employees on retreats to the monument and tested products there. In May, the company released a virtual reality film touring Bears Ears.
We have to fight like hell to keep every inch of public land. Patagonia CEO Rose Marcario
We have such a close connection to the area, Hilary Dessouky, Patagonias general counsel, told HuffPost by phone this week. Thats part of our argument, that we are directly connected to the area though the work that weve done.
We have a real economic interest in the preservation of Americas public lands, she added.
Mark Squillace, a law professor at the University of Colorado, said Patagonias claim could hold up in court. Patagonia probably does have significant business interests that could be affected, Squillace, who worked under Interior Secretary Bruce Babbitt during the last year of Bill Clintons presidency, told HuffPost by phone. The test for standing is not too draconian, so I think most courts would let Patagonia in.
Anticipated lawsuits from environmental groups and tribes whose legal standing to sue would be even stronger could also bolster Patagonias case.
Trump could attempt to reduce the monument through an executive order, but he could also appeal to Congress to vote to change Bears Ears status, which Zinke has suggested they may do.
That would face tough opposition, however. I dont believe Trump has the legal authority to rescind or shrink the monument, Sen. Tom Udall (D-N.M.), who has a national monument in his own state under consideration, said on Monday. If the administration moves forward with that plan, if he puts this plan before Congress, I will fight him every step of the way.
Patagonia said it would also consider its legal options if Congress acts, but would likely have a tougher time with that. At the very least, the company said its already considering putting its efforts behind pro-environment candidates in the 2018 election. Marcario said she had no interest in directly funding individual candidates, but Patagonia employees have given a total of $56,547 to the Democratic Party over the last 27 years, according to data from the Center for Responsive Politics. (Republicans, by contrast, received just one $500 donation in 1990.)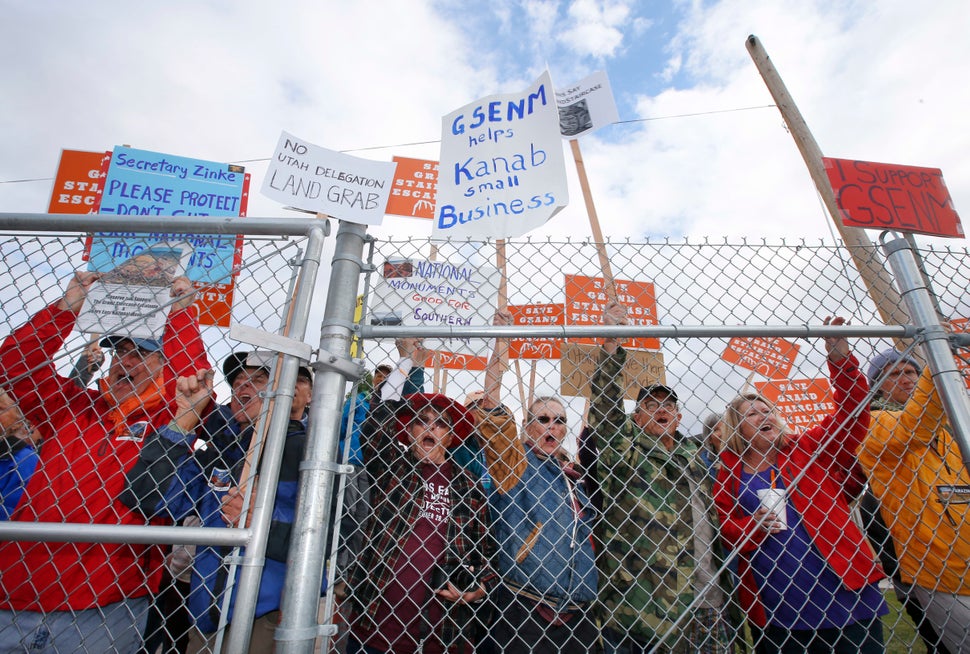 Marcario is ready for a long fight over something that could become her legacy at the company. Patagonias first CEO, Kris Tompkins, spent 12 years at the helm and donated more than 340,000 acres of land in Argentinas northeastern Iber wetlands to establish what will become the countrys largest nature preserve. Tompkins and her late husband, billionaire retail mogul Douglas Tompkins, also bought up huge swaths of wilderness in Argentina and Chile in hopes of preserving it.
Shes a pretty hard act to follow, Marcario said with a laugh.
Patagonia hasnt been without its faults. Two years before Marcario took over, internal audits found forced labor and brutal conditions at Taiwanese mills that produced the raw materials for its apparel. Patagonia applied aggressive new standards for monitoring its suppliers in response, but its always difficult to monitor every supplier at all times. Marcario said she also wants to make changes at the corporate level to further their ideals by converting the firms food division, Patagonia Provisions, to purely organic ingredients and investing the employee retirement plans entirely in sustainable, eco-friendly funds and businesses.
But for now, shes focused on running a major company and keeping Trump from downsizing a national monument in southeastern Utah, a mammoth task unto itself. Progress requires effort, but it takes time, too. She learned that resolve from grandfather and from her childhood summers spent fishing the waters surrounding Staten Island with homemade rods her uncles made. Shes given to quoting Martin Luther King Jr.s famous lineabout the long, justice-bent arc of the moral universe.
After wrapping up the interview, Marcario grabbed her Patagonia backpack and prepared to catch her ride outside. She walked a few steps, then turned around.
Look, I grew up as a gay woman in the 80s, watching my friends die of AIDS and Jerry Falwell on TV saying they deserved it, she said, referring to the far-right evangelical preacher. She paused for a moment, then smiled. Look how far weve come.
Read more: http://www.huffingtonpost.com/entry/patagonia-public-lands_us_59440a8ee4b01eab7a2d51e0