Phillip Harkins US extradition ruling due at European Court – BBC News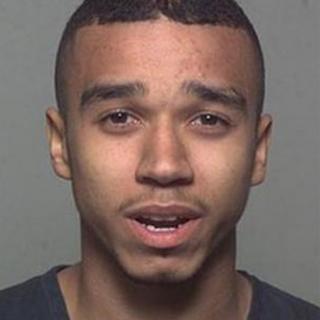 The European Court of Human Rights is expected to rule on the case of a Scottish man fighting the UK's longest extradition case.
Phillip Harkins, originally from Greenock, has been fighting extradition to the United States for 14 years.
The 38-year-old was accused of taking part in an attempted robbery in Florida in 1999 in which a man was killed.
He has always denied being involved and returned to Scotland in 2002 after being released on bail.
If the case at the European Court of Human Rights goes against him, he could face trial in America for first degree murder.
Mr Harkins moved to the US with his family when he was 14.
Dangerous driving
Shortly before his 21st birthday he was accused of shooting dead a man in Jackonsville, Florida, during an attempted robbery.
Following his return to Scotland in 2002, he was convicted and jailed for dangerous driving when his car crashed causing the death of a 62-year-old woman in Greenock.
In 2003 the US authorities requested his extradition.
His lawyers have since argued that it would be a breach of his human rights to send him back to the United States.
Read more: http://www.bbc.co.uk/news/uk-scotland-glasgow-west-40548646