Prince William hails Poland's 'fortitude and bravery' – BBC News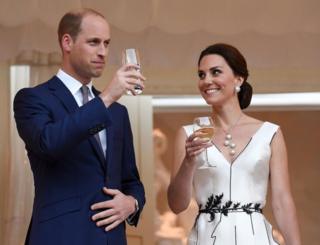 The Duke of Cambridge has hailed Poland's "courage, fortitude and bravery" in surviving centuries of assaults during a visit to Warsaw.
Speaking at a garden party to mark the Queen's birthday, he noted the country's "incredible bravery" during the Nazi occupation.
He also relayed a message from the Queen, highlighting 1000 years of ties between the UK and Poland.
Prince William and his family are on a five-day tour of Poland and Germany.
Addressing guests in Polish, he said: "Good evening. We hope you have a nice party."
The Duchess of Cambridge wore a sleeveless white dress by Polish designer Gosia Baczynska.
The duke and duchess are being accompanied on the trip by their children, Prince George, three, and Princess Charlotte, two.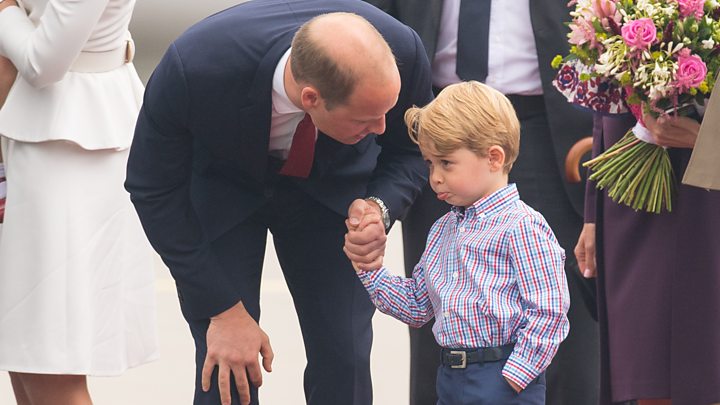 In Germany later this week, Chancellor Angela Merkel will hold a private meeting with the royal couple in Berlin before they visit the Brandenburg Gate, a symbol of German unification.
The duke and duchess will also visit Berlin's Holocaust museum and memorial.
A boat race is planned in the Germany city of Heidelberg, which is twinned with Cambridge.
William and Catherine will cox opposing rowing teams in the race with crews from Cambridge and Heidelberg.
---
Analysis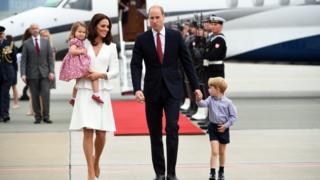 By Peter Hunt, BBC royal correspondent
For Prince George and Princess Charlotte such trips are a novelty but, as the future of the British monarchy, they'll one day become a way of life.
For their parents, the visit to Poland and Germany will inevitably be viewed in the context of Brexit.
It won't have any impact on the negotiations.
It will, the Foreign Office hopes, remind people of the strength of the ties that will endure after the UK has left the EU.
It's this mission the royals have pursued in recent months in various European cities.
---
The royal couple and their children were greeted at Warsaw Chopin Airport by the UK's ambassador to Poland, Jonathan Knott, and his wife, alongside Poland's ambassador to Britain, Arkady Rzegocki.
They were welcomed in Warsaw at a meeting with President Andrzej Duda.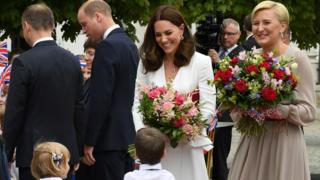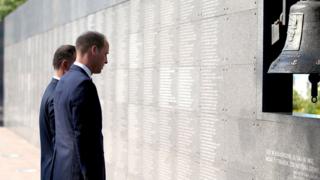 Read more: http://www.bbc.co.uk/news/uk-40639711