PSNI urge calm after Belfast disturbances – BBC News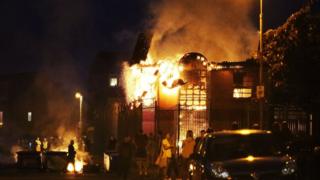 Police have urged for "calm to remain" after it dealt with "localised disorder" including a fire at a disused building in Belfast on Monday night.
The fire occurred at a former credit union on Ross Street in west Belfast.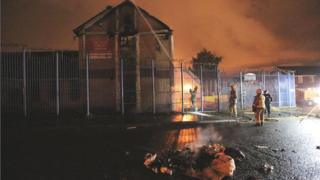 Police assisted the fire service in dealing with the blaze.
The PSNI said that "calm has now been restored" but that it had dealt with "small localised disorder caused by a small group of people" in the Markets, New Lodge and North Queen Street areas.
The disorder came after petrol bombs, stones and other missiles were thrown at police in Belfast's Markets area earlier on Monday.
On Twitter, the PSNI also "thanked those in affected communities who helped settle tensions".
Read more: http://www.bbc.co.uk/news/uk-northern-ireland-40856210