Republicans Catch Up In Early Voting For Georgia's Special Election
Republicans have all but erased Democrats lead in early voting for the hotly contested special in Georgias 6th congressional district.
There were roughly the same number of Republicans and Democrats who voted when early voting ended on Friday, according to New York Times election expert Nate Cohn.
Michael McDonald, a political scientist at the University of Florida, came up with similar figures.
The virtually even turnout among Democrats and Republicans in the district is a major change from the first week of early voting, in which Democrats enjoyed a significant lead.
The makeup of the early voting electorate is a notoriously flawed predictor of general election outcomes. For one thing, Democrats tend to turn out in higher numbers to vote early than on Election Day.
And the lack of party registration in Georgia makes tea-leaf reading that much harder. To identify partisans, Cohn and McDonald looked at the last party primary that each of the voters participated in, which may not reflect a consistent party affiliation.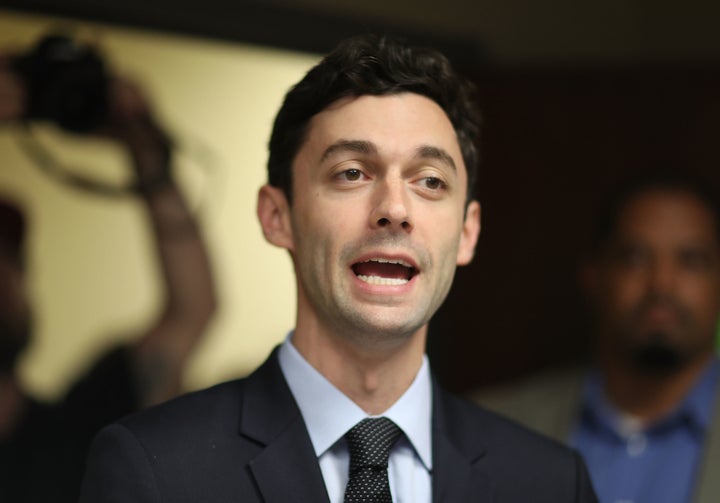 On its face, however, the surge in Republican early voting is an ominous sign for Democrats. The partys leading candidate, 30-year-old documentary filmmaker Jon Ossoff is hoping to walk away with the majority he needs to win outright in the first round of voting this Tuesday, where he is up against multiple candidates from both parties.
If Ossoff fails to receive 50 percent, he will head to a June 20 runoff, where he will likely face a steeper climb in a head-to-head battle with a Republican.Ossoff currently has the support of 47 percent of the districts voters, according to a Revily poll conducted from March 10 to 12.
Nate Cohn, nonetheless, highlighted some early voting trends that look favorable for Ossoff. Infrequent voters, who Ossoff needs to turn out, are voting at roughly the rates they would in higher-turnout midterm elections.
And former Democratic presidential candidateHillary Clinton would have received 57 percent of the districts vote if the general electorate in November had been composed of those who voted early in the special election, according to Cohn.
The national Democratic Party and liberal grassroots groups have poured massive resources and energy into Ossoffs bid. Even Hollywood stars are chipping in, with Samuel L. Jackson taping a radio advertisement aimed at turning out black voters.
Democrats are hoping the Atlanta-area special election will showcase their ability to translate popular backlash to President Donald Trump into victory at the ballot box.
The congressional seat became available when Trump tapped Tom Price to become Secretary of Health and Human Services. While Price won reelection in the district by 23 points in November, Trump won it by just 1.5 points.
Read more: http://www.huffingtonpost.com/entry/republican-early-voting-ossoff-georgia-special-election_us_58f23c98e4b0da2ff86125f4