Rooney admits drink-drive charge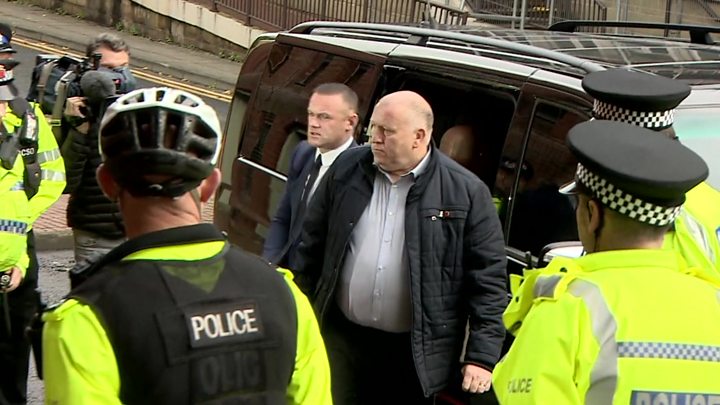 Former England captain Wayne Rooney has appeared in court and admitted drink-driving.
He was arrested when police stopped a car in Wilmslow, Cheshire, in the early hours on 1 September.
The 31-year-old was banned from driving for two years and ordered to perform 100 hours of unpaid work as part of a 12-month community order.
Rooney was also ordered to pay £170 when he appeared at Stockport Magistrates' Court.
'Unforgivable'
The court heard Rooney was almost three times the legal limit when he was stopped by police at 02:00 BST.
A breathalyser test showed his alcohol level was 104 microgrammes in 100 millilitres of breath.
The drink-drive limit in England and Wales is 35 microgrammes per 100 millilitres of breath.
In a statement issued after the hearing, the Everton footballer said: "I want publicly to apologise for my unforgivable lack of judgment in driving while over the legal limit. It was completely wrong.
"I have already said sorry to my family, my manager and chairman and everyone at Everton FC. Now I want to apologise to all the fans and everyone else who has followed and supported me throughout my career.
"Of course I accept the sentence of the court and hope that I can make some amends through my community service."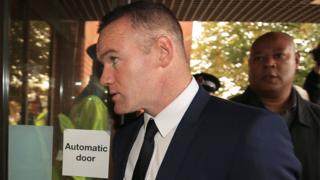 Wearing a blue suit with his hands in his pockets, Rooney walked into the court building accompanied by a small entourage.
Kate Gaskell, prosecuting, said a police officer on patrol was on duty in Altrincham Road, Wilmslow, at 02:10 BST when they noticed the rear tail-light of a Volkswagen Beetle on the left hand side had gone out.
She said the officer intended to follow the vehicle but it pulled over with Rooney seen to be at the wheel with a female in the front passenger seat.
Ms Gaskell said the footballer provided a positive roadside breath test before he was taken to a police station where the reading was confirmed.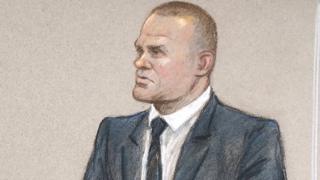 The court heard that Rooney currently had three points on his driving licence for a speeding offence on August 24 2016.
Rooney's legal team had asked District Judge John Temperley to consider not imposing a community order because of his ongoing charitable work.
However, the judge said he was "not convinced" that imposing a large fine "would have the same effect".
'A serious matter'
Rooney's lawyer, Mike Rainford, told the court it was likely that Everton would fine the player two weeks' wages, which the BBC understands to be about £300,000.
Judge Temperley said: "This is a serious matter… you placed yourself and other road users at risk as a result of your poor judgement that night.
"I accept your remorse is genuine and that you are aware of the adverse affects the events of that night have had, not least on your family."
Rooney was also told to pay £85 prosecution costs and a victim surcharge for the same amount.
BBC Sports Editor Dan Roan has been in court following proceedings.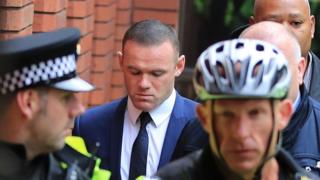 The Liverpool-born player rejoined his boyhood club this summer, 13 years after leaving for Manchester United.
The father-of-three is also England's record goal scorer.