Space scientist wins BBC astronaut show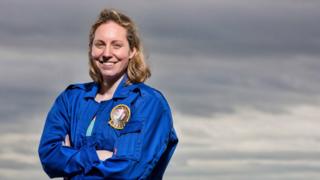 A Leicester scientist has said she is "excited" she could "end up in space" after winning a BBC Two show.
Suzie Imber, 33, was revealed as the best candidate for space on "Astronauts: Do you have what it takes?" on Sunday.
The University of Leicester associate professor said the experience was "incredible" but "really tough".
Dr Imber, who triumphed over 11 other people, will now get a recommendation to join the European Space Agency.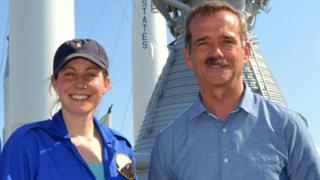 Former astronaut Chris Hadfield and his team put the candidates through a series of gruelling tests as part of the show, to find out who had the qualities to be an astronaut.
Dr Imber, associate professor of planetary science at the university, said: "Staying focused and being able to cope with the degree of testing over a time period was hard.
"It was really hard to prepare for tests, like the ability to take my own blood.
"And being strapped into a capsule and lowered into water, so it fills up, and then spun around so you have to hold your breath and feel disorientated."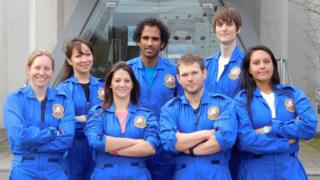 The scientist has been interested in space from a young age and her current research looks at Mercury's magnetosphere.
Dr Imber said she was "utterly shocked and surprised" when her name was announced.
"The process has taught me that you don't have to be the best at everything," she said.
"You have to be consistently good over a broad range of skills and perhaps that's why I might have got a slight edge on the others.
"[Winning] has made me more excited and enthusiastic to apply, and who knows, it's possible that I could one day end up in space."
Dr Imber added she made "incredibly valuable life-long friendships" with those she met on the six-week programme.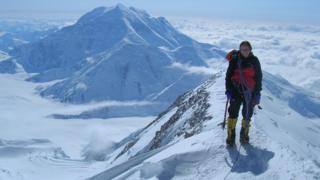 Professor Paul Boyle, president of the university, said: "For an intrepid explorer, who is used to scaling mountains, she has surpassed herself by achieving new heights of success.
"She has done herself, her family and loved ones and the university very proud indeed.
"We hope she continues to go from strength to strength in her application to become an astronaut."
Read more: http://www.bbc.co.uk/news/uk-england-leicestershire-41460122