Trevor Noah Turns Iconic Civil Rights Moments Into 'Woke' Advertisements
To be honest with you guys, I dont understand why Pepsi got hammered so hard, Noah joked during Wednesdays episode of The Daily Show. In fact, I think all brands need to become more woke.
Noah even offered suggestions that could help companies use social justice to sell their products.
If a Kardashian, for example, can solve police brutality with a can of Pepsi, then Coca Cola should be able to use climate change and their adorable polar bear mascots to sell Coke.
And imagine how much more powerful those iconic moments in American history would be if they just had a catchy tag line.
Cutting to a powerful photo of two African-American medalists raising their fists in solidarity during the 1968 Olympic Games, Noah suggested adding a tube of Crest Toothpaste: Black power, with a white smile.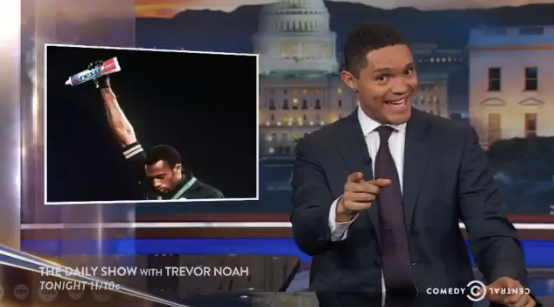 Im enjoying this a lot, Noah said of his attempts to sell social justice.
Find out what creative slogans Noah assigned to them in the video above.
Read more: http://www.huffingtonpost.com/entry/daily-show-pepsi-commercial-all-brands-woke_us_58e595cae4b0fe4ce0882733