Trump Wants Clean Water Rule Gone. Now Comes The Hard Part.
Donald Trumps comments on the campaign trail often were light on detail, especially when it came to environmental policy. But one regular refrain was the promise to destroy the Clean Water Rule.
The president is trying to make good on that pledge. Nearly two months ago, Trump signed an executive order directing the Environmental Protection Agency and the Army Corps of Engineers to review and reconsider the Obama-era regulation that was widely celebrated by environmentalists and panned by industry groups and politicians in some states.
But Trumps attempt to trash the measure, also known as the waters of the U.S. rule, has hit roadblocks that could snarl his promise for months or years.
The Supreme Court this month denied the administrations request to delay a case intended to sort out which court should handle litigation over the rule.Environmental advocates said they plan further efforts to challenge Trumps efforts.
The Clean Water Rule, imposed by the Obama administration in 2015, clarifies which types of waterways are subject to federal protection under the Clean Water Act, the landmark 1972 law that protects the nations water resources from pollution. Republican-led states challenged the rule in court as an overreach of executive authority, and implementation was halted while the case proceeds.
Trumps administration is preparing to repeal the rule and replace it with a weaker version, according to arecent Energy & Environment News report, which cited EPA officials. That would require two cumbersome federal rule-making processes.EPA officials did not respond to a request for comment.
The rule-making process would likely happen before the Supreme Court decides which court should handle litigation, which isnt expected until the end of the year, according to Mark Ryan, an attorney who co-authored the Clean Water Rule during his 24 years at the EPA. He said rule-making will further complicate efforts to get rid of the Clean Water Rule.
If theyre going to repeal it, theyre going to have to say why theyre repealing it. You cant just say, Were doing it because we feel like it, Ryan told HuffPost.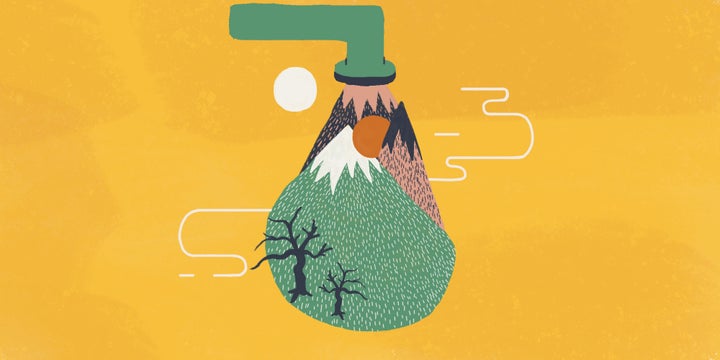 The Trump administrations rationale for repeal would come up against the lengthy scientific record that the rule is based on. Ryan said that record wont easily be refuted. Further, he said, repeal efforts will likely face public backlash and legal challenges from environmental groups.
The EPAs request for comments on the rule received more than 1 million responses. A rewrite, Ryan said, would likely receive just as many or more.
Its going to be a huge task simply to go through the rule-making process to withdraw it, Ryan explained. So theyll run into roadblocks trying to repeal the rule and even bigger ones to replace it.
Trumps EPA appears primed to move forward regardless.
The rule specifically protects smaller bodies of water like streams and wetlands along with lakes and rivers. The Trump administration appears to be aiming for a much narrower definition of protected waters.
A leaked draft of the administrations proposed rewrite of the rule would essentially mirror an opinion authored by the late Supreme Court Justice Antonin Scalia in the 2006 Rapanos v. United States case. Scalia, joined by three other justices, wrote that federal protections under the Clean Water Act should only apply to larger, navigable bodies of water.
But lower courts as well as the EPA under both the Obama and George W. Bush administrations have adhered to the interpretation of Justice Anthony Kennedy in his swing vote in the Rapanos case. Kennedy wrote that protected waters should include any waterways that have a significant nexus to navigable waters a definition that has invited confusion, but is clearly more comprehensive than Scalias interpretation.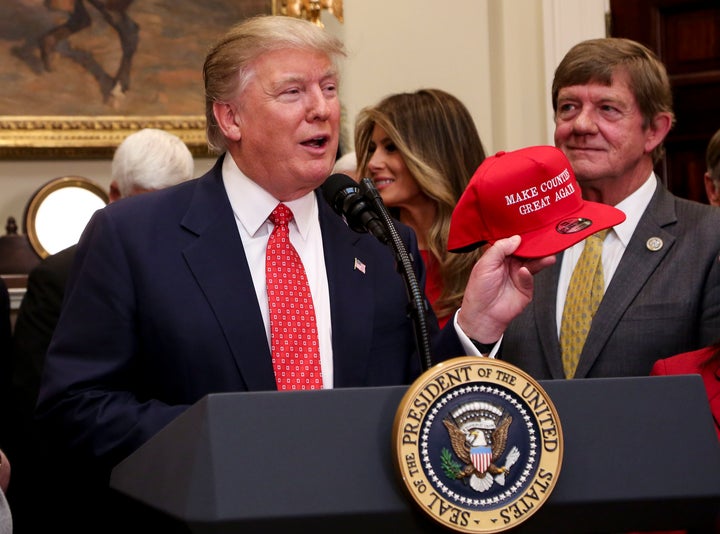 A shift to Scalias narrower interpretation of the Clean Water Act would threaten protection for streams and headwaters that are drinking sources for an estimated 117 million Americans one-third of the U.S. population, Geoff Gisler, a senior attorney at the Southern Environmental Law Center, noted.
That interpretation was rejected by five of the Supreme Court justices and has never been applied by the courts or the EPA, Gisler said. It wouldnt have a scientific basis and would havean enormous impact. At a minimum, this would send us back to an era of uncertainty. At worse, we could lose protections for a lot of what we hold dear now.
EPA Administrator Scott Pruitt, noted for his close ties with industry interests during his tenure as Oklahoma attorney general, is considering a plan to hire private lawyers, instead of EPA employees, for the agencys rewrite of the rule,Politico reported this week.
Pruitt himself has also been a vocal critic of the rule. As Oklahomas top attorney, he sued the EPA over the rule in 2015. Since he was confirmed at the EPA, he has reiterated his vow to repeal the regulation.
Joseph Erbentraut covers promising innovations and challenges in the areas of food, water, agriculture and our climate. Follow Erbentraut on Twitter at @robojojo. Tips? Email joseph.erbentraut@huffingtonpost.com.
Read more: http://www.huffingtonpost.com/entry/trump-clean-water-rule_us_58f8f703e4b00fa7de1232e4