U.S. Policy In Syria Is Being Determined By The News Cycle
A photo of a drowned Syrian boy on the banks of the Mediterranean Sea sparked a dramatic reconsideration of refugee policies worldwide in September 2015. Governments began adjusting their approach almost overnight, promising to open their borders to the afflicted even though the civil war in Syria had been raging for years by that point.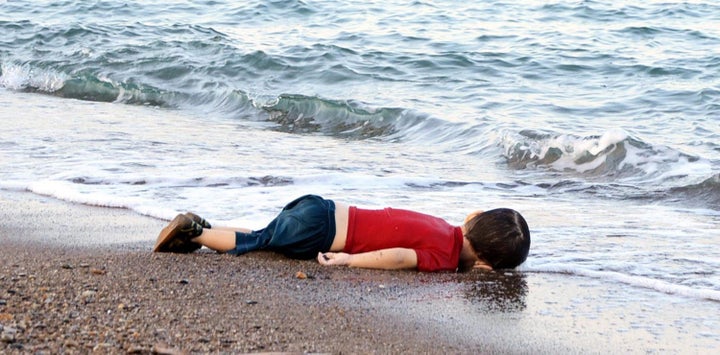 Another dramatic news story altered policy toward Syria two months later, this time in a diametrically different direction. After a series of coordinated terror attacks in Paris left 137 dead, people called for the U.S. to stop accepting refugees.The monthafter those attacks, then-presidential candidate Donald Trump made his infamous call for a Muslim ban to be implemented.
Trump is now president, and his ban is tied up in legal tussles. But the news cycle is once more having an outsized impact on his geopolitical worldview.
Video of a chemical weapons attack allegedly carried out by Bashar Assads regime has prompted Trump to, seemingly overnight, undertake a complete reversal of approach to Syria.
Trump spent years warning against military involvement in Syrias civil war.Now, he has begun hinting publicly about a military strike and meeting privately with lawmakers to discuss how it would progress.
And during the campaign, Trump spoke about cooperating with Russia, a close Assad ally, to fight ISIS in Syria. He also called Assad an unsavory but stable ruler.
Secretary of State Rex Tillerson moved in the opposite direction when addressing reporters on Thursday.
Steps are underway for an international effort to remove the Syrian leader, Tillerson said, adding that it is very important that the Russian government consider carefully their continued support for the Assad regime.
He also spoke openly about how the news coverage of the massacre was a catalytic moment for the administration.The attack, he said, horrified all of us and brought to the front pages and to our television screens as well the tragedy that is part of the Syrian conflict.
Trump himself acknowledged that his thinking on the matter changed based on photos he had seen detailing the aftermath of the chemical attack. He told reporters that something should happen in Syria, but failed to provide any specifics.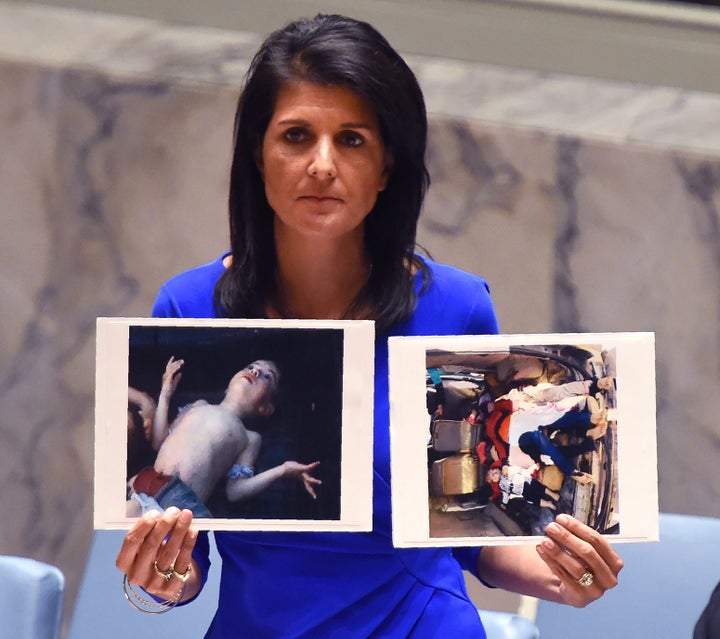 By contract, Republicans routinely accused Obama of not doing enough to respond to the escalating crisis in Syria. Seemingly unaffected by horrific images of civilians being bombed by the Assad regime, he steadfastly argued that there was no strategic upside to military action. The picture of the drowned boy prompted him to slightly increase the number of Syrian refugees admitted into the U.S., but an equally haunting picture of a young boy bleeding from a bombing in Aleppo had no apparent policy impact.
Still, a haunting image or a revealing video has the capacity to profoundly affect foreign policy. Such visual elements can make people reconsider the need for famine relief in Sudan or spark global outrage about detainee treatment in Iraq. But rarely has new coverage directed policy toward a single country in the same way that it seems to direct current U.S. policy toward Syria.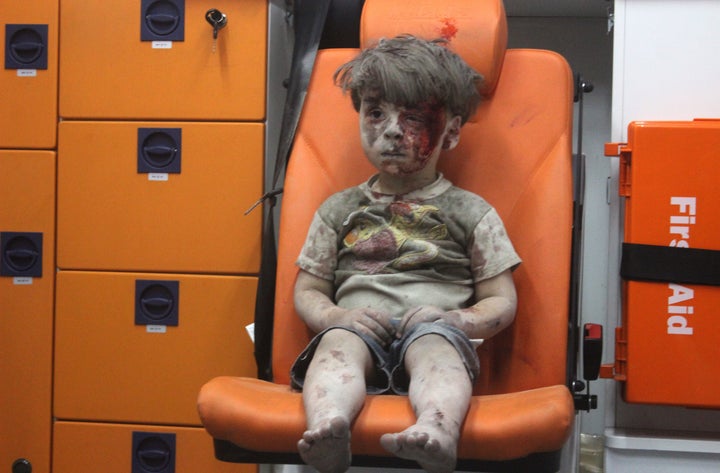 That may be a product of how difficult finding an actual policy on Syria has proven to be. The U.S. does not currently have the legal authority to attack the Assad regime, and its not clear whether Trump could get a war authorization from Congress. Even if he did, opening a military front against the Syrian government risks entangling Russia, Assads nuclear-armed ally. There is also no obvious U.S.-friendly successor should Assad be toppled in part because the dictator has made an effort to wipe out the moderate opposition, which has left extremists groups as the only alternative to his rule.
But some of it, certainly, is the product of the current administration, which is staffed with top officials who either craft their worldviews through the prism of media coverage or have little familiarity with the Syrian crisis.
Trump seems poised to completely reverse his stance over the course of a news cycle. During the presidential campaign, he warned voters that Democratic candidate Hillary Clinton would start World War III by increasing the U.S. role in Syria. The New York Times reportedon Thursday that Pentagon officials are preparing options for a military strike in Syria. One option, The Intercept reported, includes a saturation strike, using dozens of cruise missiles to attack military targets.
All this makes it hard to discern just how committed Trump is to any particular approach and to what degree he has actually thought through realistic approaches at all. Asked if Assad should step down, Trump said this week, What happened in Syria is a disgrace to humanity, and hes there, and I guess hes running things, so I guess something should happen.
Read more: http://www.huffingtonpost.com/entry/syria-policy-news-cycle_us_58e6b4cfe4b0cdad578e52ef