With A Flick Of His Mood, Trump Throws Allies Off Balance
President Donald Trump on Tuesday hurled the United States into a complex and escalating dispute between the state of Qatar and several of its Middle Eastern neighbors. Trump tweeted his support for the decision by Saudi Arabia and several other Persian Gulf nations to cut ties with Qatar, accusing the longtime U.S. ally and host to an instrumental U.S. military base of funding extremists.
Perhaps this will be the beginning of the end to the horror of terrorism! Trump said.
Trumps brazen comments Tuesday were the latest in a series of diplomatic moves that have antagonized foreign governments and thrown into question some of the U.S. longest and strongest alliances.
Fundamentally, Trump in the last 4 months has demonstrated that he doesnt understand or doesnt care how America has engaged the world for the last 70 years, former U.S. Ambassador to NATO Ivo Daalder told HuffPost.
Trumps attack on Qatar came just a day after the president embroiled himself in a diplomatic spat with Britain by lashing out at London Mayor Sadiq Khan in the aftermath of a terrorist attack on the city. While leaders from around the world rushed to express their condolences and support, Trump instead repeatedly slammed Khan for urging Londoners to remain calm. Trump also used the terrorist attack to argue for the need of his court-halted executive order to temporarily bar citizens of six Muslim-majority countries from traveling to the U.S.
Trumps rhetoric forced British Prime Minister Theresa May, who has faced repeated criticism for being too tolerant of the U.S. leader, to come to Khans defense. Other British politicians also publicly supported the London mayor, who has argued that the British government should cancel Trumps upcoming state visit to the U.K.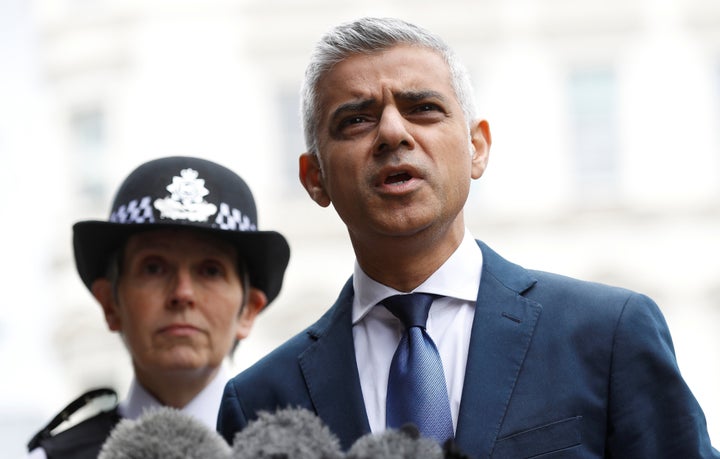 Although Trump and Khans public animosity was one of the most visible examples of the president conflicting with traditional friends, behind-the-scenes reports about Trumps recent visit to Europe highlight just how many allies have found themselves at odds with the U.S.president.
According to meeting notes seen by German news outlet Der Spiegel, leaders from G7 countries, including France, Germany and Canada, all privately implored Trump during the meetings in Europe to recognize how instrumental the Paris climate accord was to international cooperation. Trump remained unmoved, resulting in an exasperated French President Emmanuel Macron declaring, Now China leads.
During that same visit, Trump baffled NATO allies by refusing to reaffirm his commitment to Article 5 of the alliance which stipulates that member states have to come to the aid of allies under attack (Article 5 has been invoked only once by the U.S.). Trump also publicly chastised other member states for what he sees as their failure to contribute sufficient amounts of their gross domestic product (GDP) to the defense alliance.
Trumps refusal to reaffirm Article 5 and monomaniacal focus on GDP contributions highlight that he has the potential to undermine decades-long cooperation that has been vital to U.S. and European interests, according to Daalder.
We have built up through our global engagement a set of institutions that have been built on trust, fundamentally on trust, where allies had trust in the United States to do the right thing when it really came down to it, Daalder said.
That trust is broken, and its broken because of the kinds of things he has done and not done, said and not said.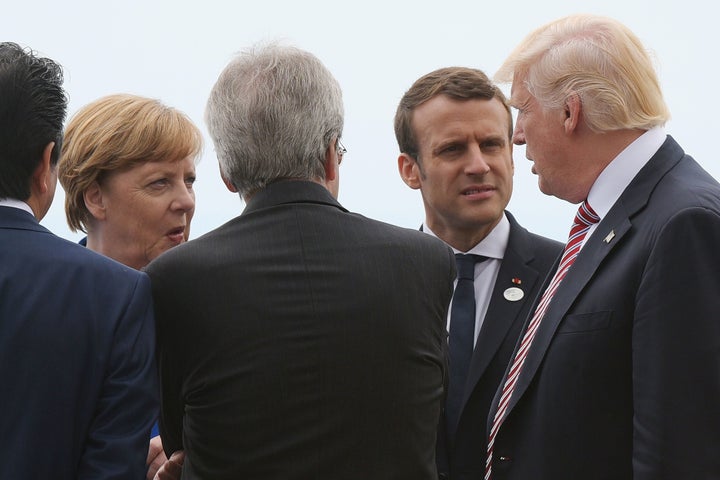 There had been hints of how Trump was willing to create conflict with U.S. allies early on in his term. Just weeks after being sworn in, the president picked a fight with Australia Prime Minister Malcolm Turnbull and Mexican President Enrique Pea Nieto during what were supposed to be cursory post-inauguration phone calls.
Many hoped that Trump wouldnt make the same mistakes with a foreign policy team in place. However, five months into his terms it appears that the president is willing to disregard the advice of the experts surrounding him, including national security adviser H.R. McMaster, Secretary of State Rex Tillerson and Defense Secretary Jim Mattis.
In the case of this weeks diplomatic flare-up in the Middle East, Mattis and Tillerson had both expressed hope the tension between Qatar and the United Arab Emirates would be resolved soon. According to Politico, Trumps national security team was also blindsided by his belligerent NATO speech.
Trumps volatility when it comes to international alliances and agreements has already had far-reaching implications.
In the past weeks, the leaders of some of Americas most powerful traditional allies have signaled they perceive a fundamental change in the United States role in the world and are willing to change their policies accordingly.
[Trump] seems to be fine being alone, and it may have benefits in the short term. But in the long term its going to cost us, Daalder said. In acting as if you cant trust anybody else in the world, no one will trust the United States.
The times in which we could completely depend on others are on the way out. Ive experienced that in the last few days, Merkel said, hinting at her experiences at the NATO summit. We Europeans truly have to take our fate into our own hands.
Canadas foreign affairs minister echoed that assessment Tuesday, vowing her country will make a substantial investment in its own military as the U.S. gives up its international leadership role
The fact that our friend and ally has come to question the very worth of its mantle of global leadership puts in sharper focus for the rest of us to set our own clear and sovereign course, Chrystia Freeland told the House of Commons on Tuesday. To say this is not controversial: It is a fact
As countries consider what their options may be in the face of shifting U.S. priorities, there is also the possibility that some nations will seek to exploit the rifts in international relations to benefit themselves. Hours after Trump tweeted his criticism of Qatar, Russian President Vladimir Putin was in talks with its ruler to discuss bilateral cooperation.
Read more: http://www.huffingtonpost.com/entry/trump-qatar-nato-paris-alliances_us_59372a8de4b0aba888b9a633