Working parents face rising holiday childcare costs – BBC News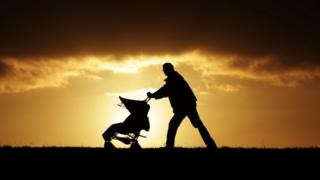 Working families in the UK face rising childcare costs and a scarcity of council run childcare provision this summer, a survey has suggested.
The cost of holiday childcare has risen 4% since 2016 to an average of 125 per week, a Family and Childcare Trust report found.
A separate survey estimated the cost of summer childcare would hit 3.44bn.
And working families face a general squeeze on incomes as inflation continues to outstrip real wage growth.
'On the ropes'
Shortages of cheaper council-run childcare have increased since last year, the Family and Childcare Trust 'Holiday Childcare Survey 2017' found.
In England, the majority of local authorities either do not have or don't know if they have enough summer childcare provision available.
And private and voluntary sector holiday clubs are 22% more expensive than those run by local councils.
In England the average cost of six weeks of holiday childcare per child is 748, leaving parents "on the ropes" the Family and Childcare Trust said.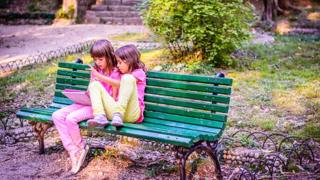 "Once again rising holiday childcare costs and increasing shortages will leave parents struggling to keep their heads above water," said the trust's chief executive Ellen Broome.
"Many working parents who cannot call on family and friends to provide informal childcare may struggle to make work pay or remain in work at all this summer."
But childcare costs in Wales have fallen 5% to about 118 per week. The cost of childcare in Scotland is on a par with England.
"High quality holiday childcare is essential for both families and the economy. As well as enabling parents to work, it gives children the opportunity to take part in positive activities that they might not otherwise access," the report said.
The biggest gaps in provision are for children aged 12 to 14, and for disabled children.
There are wide regional and national variations in average cost for childcare, with outer London the most expensive at 135 per week.
The cheapest was inner London at 112 per week, followed by Wales, and the West Midlands.
A separate estimate by the New Economics Foundation think tank pegged the total cost of childcare in England at 3.44bn, with government contributions covering 688.56m of that – leaving a 2.75bn bill to be picked up by parents.
However, some parents manage to find ways to ease the cost-burden.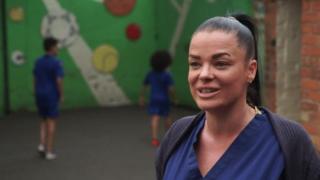 Alison Arlott, a maternity nurse at a hospital in Leicester, works 12-and-a-half hour shifts which can be overnight or at the weekend. Her husband works in construction full time.
She uses a partially council-funded holiday childcare facility in the city to look after her sons Roman and Mateo during the holidays, paying 75 a week per child.
Without the facility, she said: "I wouldn't be able to do the job that I did, because I just wouldn't be able to fit the childcare around the hours that I do.
"It's as tough as that… I'd have to find a job that was term time only because I just couldn't manage."
Some private firms have taken it into their own hands to provide childcare for employees.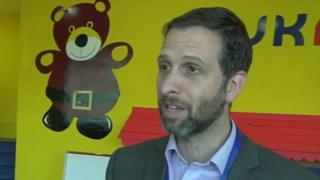 Jonathan Bowers, managing director of Manchester-based technology firm UKFast, said:
"One of our team came to me and said 'I've got three children' – she's not one of the highest earners in the business – and said; 'It's going to cost me 2,000 to look after my children over the summer period – can you do something about it?' Luckily we're in a position where we can."
He says his employees feel more comfortable about where their children are, and so can get on with their work.

The BBC is looking at the cost of childcare. Find out more at bbc.co.uk/business or follow the conversation on social media using the hashtag #Childcare
---
If you're a parent, how do you manage looking after your children when school's out for the summer? Send us your top tips to haveyoursay@bbc.co.uk.
Please include a contact number if you are willing to speak to a BBC journalist. You can also contact us in the following ways:
Read more: http://www.bbc.co.uk/news/business-40660355